Today marked the beginning of S4 final exams, as we have had the briefing of our candidates by our invigilators from UNEB. On this day, the officials from UNEB and our school administrators do attend to share with the candidates on what is expected of them so that they don't mess up or even get involved in examination mal-practices that can lead to the cancellation of our center number. This exercise is done country wide to encourage and prepare the candidates for the real papers that will begin on Monday.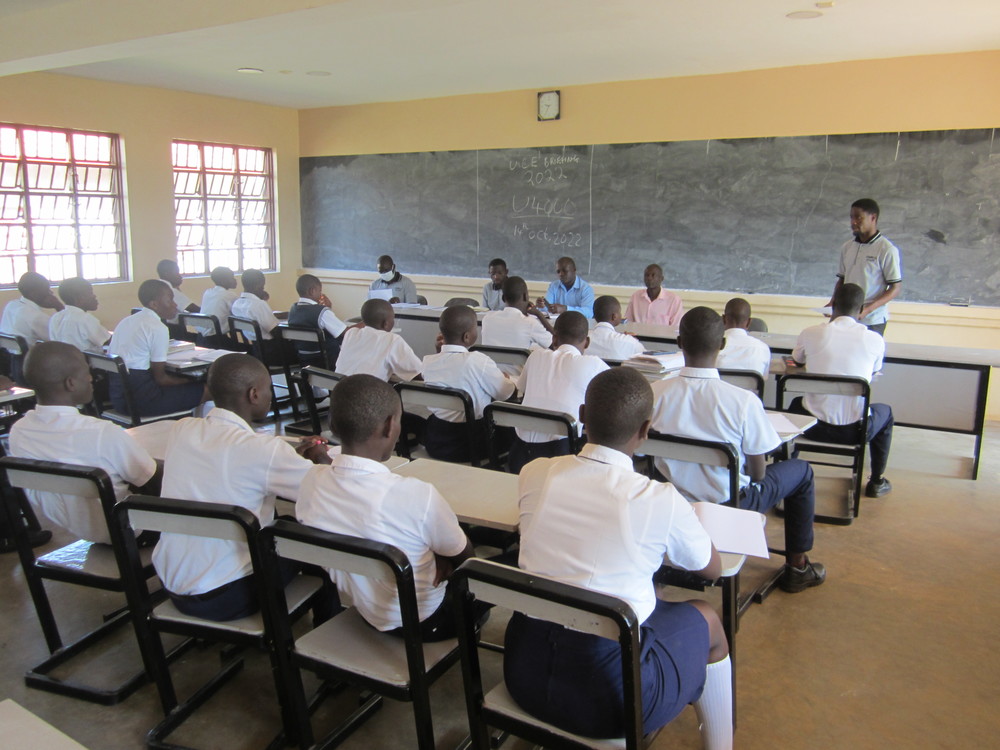 We are honored to have got such parental, understanding invigilators who encouraged our candidates in a positive way. They however, demanded for respect and maximum cooperation. They also advised them to be organized, getting familiar with the time table and others.
Our Chief invigilator congratulated the candidates for being the pioneers of the center and he referred to them as "Bagoole" ( Bride) and thus need for them to first put their mind to the examination before any other thing. Candidates were also given chance to ask questions of their choice to understand all the instructions ready. Before the closing prayer by Robinah, the Director for Education also advised our candidates that it is time to prepare for exams and not any other thing that can disrupt their brain. She requested them to avoid shaming our center and promote it to the next level.